A Chalfant man was released from custody after being sentenced Tuesday for threatening people with a pistol.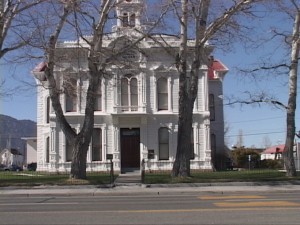 On Thursday May 14th, 2009, Mono Sheriff and Highway Patrol Officers were called out to a Chalfant residence for reports of a man acting out of control.
Just before 9:00 pm, Deputies and CHP officers arrived on scene to find that 52 year old Jay N. Medrud had allegedly threatened several relatives with a handgun and allegedly had physically assaulted his wife.
After officers surrounded the home, the suspect came out and raised his pistol in the direction of one of the deputies, officers report. The deputy, fearing for his safety, fired one round from his duty pistol, according to Sheriff officials. The suspect was not injured and went back inside.
Officers reported that Medrud came back out a few minutes later, making verbal threats toward the officers who used a TASER to take the suspect into custody.
Medrud was sentenced Tuesday. Mono District Attorney George Booth reports that Medrud pleaded to five misdemeanors and two felonies including two counts of domestic battery, three counts of brandishing a fire arm, two counts of brandishing a fire arm at peace officers, and a count of resisting arrest.
On Tuesday, the judge sentenced Medrud to time served, which amounts to 174 days in jail, and five years probation. Terms of the probation include the usual restrictions such as no firearms, loss of search and seizure rights, and obeying all laws. Boothe explained that Medrud also must attend counseling, a 52 week battery program, and take medications as prescribed.
Boothe says he pushed for prison time, but adds that the judge considered all sides and made a call. Medrud was released to his family.