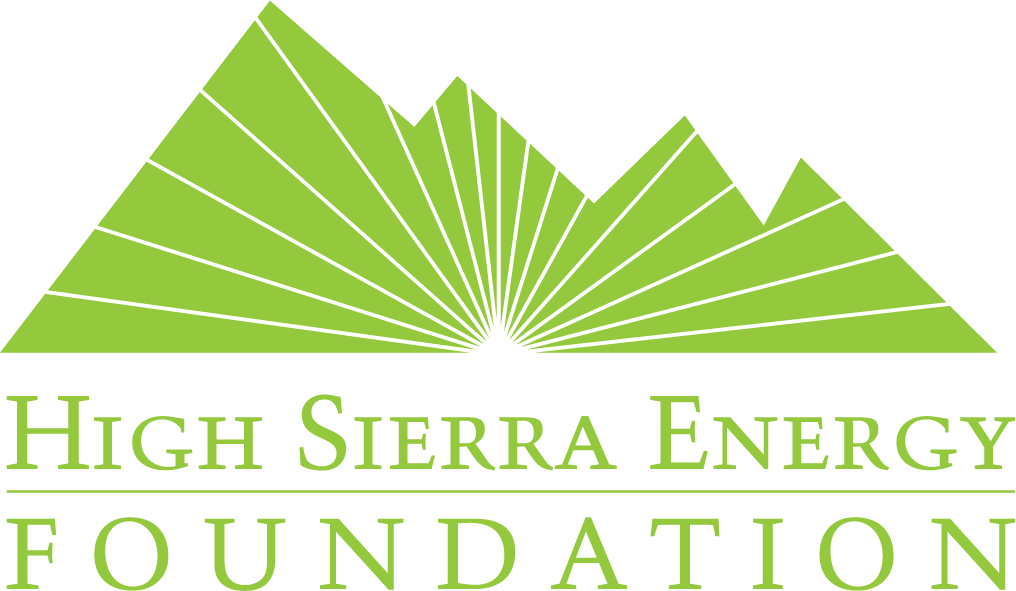 The Mono County Library System and High Sierra Energy Foundation Receive Grant to Promote Sustainability During Earth Month Events
The Mono County Free Library and the High Sierra Energy Foundation (HSEF) received federal Library Services and Technology Act (LSTA) funding from the California State Library to collaborate on educating and inspiring community members on sustainability in Mono County, through the Mono County Earth Month Series.
The series will consist of two sustainability fairs, a panel discussion on civic activism, and three environmental expert speakers. Admission is free and open to all ages. The series will be distributed throughout Mono County and accessible online to expand its impact.
Event Schedule:
Panel on Civic Activism –
A panel of local residents, consisting of Allison Weber from the Friends of the Inyo, Jolie Varela from Indigenous Women Hike, Allan Pietrasanta from Sierra Business Council and Santiago Escrueceria from the Mono Lake Committee will share their tactics, results, and passion for civic engagement. April 6 th at Town Council Chambers: Suite Z, 437 Old Mammoth Rd, Mammoth Lakes, from 5:00 – 6:30 PM
Speaker Series – 
Michael O'Heaney, Executive Director at The Story of Stuff Project, will lead a conversation about our consumption-crazed culture: how we have too much stuff, too much of it is toxic, and we don't share it very well. Their award winning films have garnered more than 50 million online views and inspired civic engagement across their global network of members, with over one million people supporting hundreds of different environmental campaigns.
April 13 th at Town Council Chambers: Suite Z, 437 Old Mammoth Rd, Mammoth Lakes, from 5:00 – 6:30 PM
Lisa Erdle, PhD, Director of Science & Innovation at 5 Gyres, a microplastics researcher who researches the sources, fate, and effects of microfibers in the environment, will discuss the global movement against plastic pollution and share information and tools to help drive local change to fight this global crisis.
April 20 th at Lee Vining Community Center from 5:00 – 6:30 PM
Anne-Marie Bonneau, author of the award-winning cookbook The Zero-Waste Chef: Plant-Forward Recipes and Tips for a Sustainable Kitchen and Planet, will share tactics on living with as little plastic, food waste, and stuff as possible. She embraces "zero-waste" as an intention, not a hard-and-fast rule, and believes it's more impactful for a lot of people to work towards reducing their waste through simple changes and increased awareness, rather than a few people to
achieve zero waste perfection.  April 27 th at Mammoth Lakes Branch Library from 5:00 – 6:30 PM
Sustainability Fair –
The fairs will feature activities focused on gear repair, recycling and upcycling, vermiculture and composting, energy efficiency and induction cooking, and a kid-friendly upcycled art corner. April 28 th at the Walker Community Center from 4:00 – 6:00 PM
Christopher Platt, Mono County's Library Director said, "As community centers of lifelong learning, providing information and activities about the importance of sustainability is a growing role of libraries nationwide. This funding opportunity, and our partnership with the HSEF, is an exciting opportunity for
us to support illuminating the importance of sustainable practices for our communities across the County."
"The HSEF is excited to work with the Mono County libraries to reach and engage our community members on issues that affect our environment" said Pam Close Bold, Executive Director of the HSEF. She continued, "The panelists and speakers will provide an opportunity to learn from experts in their fields on global and local issues, while offering pragmatic suggestions on how community members can, individually and collectively, make a positive impact on our environment.
For more information see: https://www.highsierraenergy.org/mono-county-earth-month-2023
About Mono County Free Library System
The Mono County Free Library System is a department of the Mono County Office of Education.  It provides materials and programs to residents of Mono County through seven branch libraries and a robust online library of e-content available 24/7.  For more information visit www.monocolibraries.org.
Media contact: Christopher Platt, County Library Director, [email protected], or (760) 934-8670
About High Sierra Energy Foundation
The HSEF's mission is to promote the culture of energy efficiency and sustainability in the Eastern Sierra. The organization is a regional partner of the Southern California Regional Energy Network (SoCalREN) providing energy efficiency services to public agencies, provides energy-related outreach for statewide and utility programs, delivers environmental youth education, and implements the Eastern Sierra Green Business Program.
Learn more at highsierraenergy.org
Media contact: Pam Close Bold, Executive Director, [email protected] 760-914-3136
About California Library System's Sustainable California Libraries Grant
The Library Services and Technology Act funded Sustainable California Libraries grant provides libraries the opportunity to design programming and educational opportunities focused on sustainability and climate resilience. Events are supported in whole or in part by the U.S. Institute of Museum and Library Services under the provisions of the Library Services and Technology Act, administered in California by the State Librarian.
To learn more, visit: www.library.ca.gov/services/to-libraries/sustainable/.
Media contact: Alex Vassar, Communications Manager, mail to: [email protected]