News release
One Year Anniversary of Karlie Guse's Disappearance – The Search Continues
Mono County Sheriff's Office, FBI, and Karlie's Family Join Together
to Remind Public of Continuing Effort to Find Karlie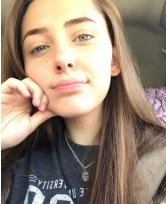 When: Friday, October 11, 2019, 11 a.m.
Please arrive by 10:30 a.m. to set up.
Where: Chalfant Community Center
123 Valley Rd.
Chalfant, CA 93514
Who: Sheriff Ingrid Braun
Mono County Sheriff's Office
Karlie's Father and Stepmother
Zac Guse' and Melissa Guse'
Karlie's Mother
Lindsay Fairley
Assistant Special Agent in Charge Robert Tripp
Federal Bureau of Investigation, Sacramento Field Office
Public Information Officer Sarah Roberts
Mono County Sheriff's Office
Representatives from other agencies will be present.
What: Media event marking the one-year anniversary of the disappearance Karlie Gusé.
Karlie walked away from her home in the early morning hours of October 13,
2018 and has not been seen since that morning. The Mono County Sheriff's
Office and the Federal Bureau of Investigation have been actively searching for
her and are seeking the public's continued assistance in locating Karlie to reunite
her with her family.