– Following is a press release from Inyo County
On April 27, the Inyo County Sheriff's Department, Inyo Narcotics Enforcement Team (INET) and the Drug Enforcement Administration (DEA) gave Inyo County residents their first ever opportunity to prevent pill abuse and theft by ridding their homes of potentially dangerous expired, unused, and unwanted prescription drugs. And Inyo County residents jumped at the chance; almost 86 pounds of drugs were turned in. At the Bishop location alone, fifty-five (55) people came by to discard the drugs languishing in their medicine cabinets.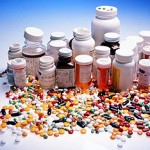 Medicines that hang out in home cabinets are highly vulnerable to redirection, misuse, and abuse. Rates of prescription drug abuse in the U.S. are alarmingly high, as are the number of accidental poisonings and overdoses due to these drugs. Studies show a majority of abused prescription drugs are obtained from family and friends, including from the home medicine cabinet. In addition, Americans are now advised that their usual methods for disposing of unused medicines—flushing them down the toilet or throwing them in the trash—both pose potential safety and health hazards.
After collection prescription drugs from the four 'take-back' locations, Inyo County Narcotics Task Force (INET) members took the drugs to Bakersfield to be properly disposed of. According to the INET members present, before destroying the drugs, the Drug Enforcement Agency (DEA) weighed the piles of unwanted prescription drugs collected in Inyo County. The official total number of pounds collected from Inyo County was 85.6lbs.
Unanimously, members of all communities in Inyo County that took advantage of the Take-back day were "thrilled" that this opportunity was available and said "they just didn't know what to do with all of the drugs." As the day progressed, couples, families, old and young people came to the designated 'take-back' locations and deposited their unwanted and unused prescription drugs. At the Bishop location, they filled three whole disposal boxes; the first one within the first ½ hour of the take-back event. As one gentleman said "the doctor gives me one drug, if it doesn't work he prescribes another…great for my illness…but then what do you do with the leftover drugs?"
Below are the Federal Guidelines for Disposal of Unwanted Medications:
• Do not flush prescription drugs down the toilet or drain unless the label or accompanying patient information specifically instructs you to do so. For information on drugs that should be flushed, visit the FDA's website.
• If a drug take-back or collection program is not available:
1. Take your prescription drugs out of their original containers.
2. Mix drugs with an undesirable substance, such as cat litter or used coffee grounds.
3. Put the mixture into a disposable container with a lid, such as an empty margarine tub, or into a sealable bag.
4. Conceal or remove any personal information, including Rx number, on the empty containers by covering it with black permanent marker or duct tape, or by scratching it off.
5. Place the sealed container with the mixture, and the empty drug containers in the trash.
SPECIAL THANKS TO KMART, LONE PINE MCDONALDS, TECOPA COMMUNITY CENTER, FURNACE CREEK RANCH, KIBS/KBOV, INYO REGISTER, SIERRA WAVE, EL SOL, JOSE GARCIA, INYO COUNTY PROBATION DEPARTMENT, AND ALL THE VOLUNTEERS WHO HELPED WITH THIS EVENT.