Prescription drug abuse is on the rise across the nation and the Eastern Sierra appears to be following the trend.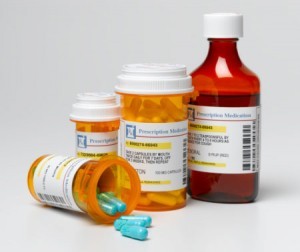 The US Department of Justice has released a report that says 8500 deaths in 2005 (the latest year data was available) involved prescription painkillers, up 114% over 2001.
The preferred medications for abuse are a range of synthetic and partially synthetic opium, but there are popular drugs as well. Hydrocodone, oxycodone, and methadone, xanax and Tylenol with Codeine are among the most abused prescription drugs.
Narcotic agents in Inyo and Mono Counties both report an upswing in both abuse and sales of prescription drugs. Agent Paul Robles with the Mono Narcotic Enforcement Team says that he has seen a significant increase in abuse and sales. He says he also noticed that the number of young adults abusing prescription drugs appears to be on the rise.
Robles explained that in years past prescription drug abusers tended to be older in their 40s or 50s. Now he says that younger people are buying and selling the drugs often along side with the usual illegal narcotics like marijuana, and cocaine.
In recent weeks, Robles says that a 22 year old female was arrested in Mammoth after being found in possession of about 300 pills of various types including oxycontin and vicodin that she intended to sell.
These illicit pharmaceuticals are manufactured for legitimate purposes, prescribed by doctors, and distributed through pharmacies. The drugs cross the legal line when a person does not have a prescription or is selling the narcotics to person without a prescription.
Detective Jeff Hollowell with the Inyo Narcotic team says that officers had arrested a woman in the Bishop area who had entered homes to steal drugs from medicine cabinets, but the more common method of obtaining prescription drugs for sale or abuse is through legal means.
Agent Robles says that users and dealers go doctor shopping, meaning that a person might see a doctor, a back doctor, and a dentist in a short period of time to obtain more medication then one person can use themselves. Doctors are busy and dont always realize they are being taken advantage of, Robles explained. Detective Hollowell says that he has seen cases where a person will visit multiple pharmacies from Ridgecrest to Gardnerville.
The illicit market for powerful prescription drugs is not new, but it does now appear to be more prevalent than in the past, even here in the Eastern Sierra.