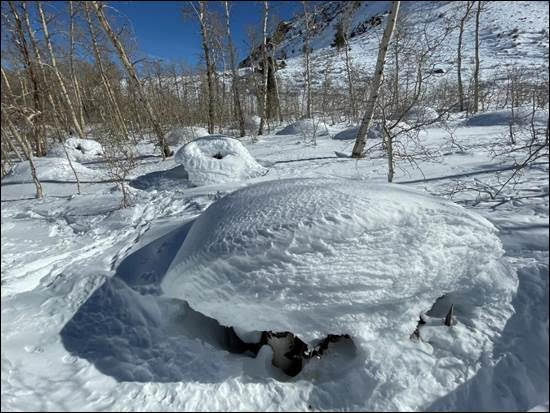 Approximately five acres of piles will be burned the week of February 6-8

BISHOP, Calif., February 3, 2023—Inyo National Forest wildland firefighters plan to burn approximately five acres of slash piles below the community of Aspendell next week, February 6-8. Burning these piles now while encircled in deep snow and in the right weather conditions will help protect homes in the future from potential wildfires.
Smoke will be visible from Aspendell and along Bishop Creek on Highway 168. Although not likely, smoke may also potentially be seen from Highway 395 and the communities of Paradise and Swall Meadows.
Updates will be posted on the Forest's Facebook and Twitter pages. For questions, contact the forest Public Affairs Officer at the information listed above or on social media.
All prescribed fire activities are coordinated with the Great Basin Unified Air Pollution Control District to provide the best smoke dispersion and reduce impacts to communities. Smoke from prescribed fire operations are normal and may continue for a few days after ignitions. Prescribed fire smoke is less intense and of much shorter duration than smoke produced by wildfires.