By Deb Murphy
Picture this: a pipeline from either the Owens River or the Lower Rock Creek gorge up to reservoirs on Wheeler Ridge with an adjoining slue from the ridge back down to reservoirs in the gorges. Is this a water slide gone mad or a hydroelectric project waiting on a preliminary permit from the Federal Energy Regulatory Commission?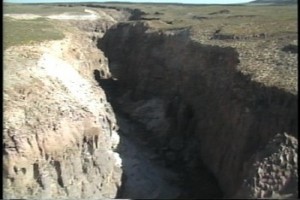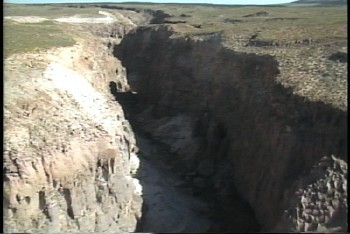 If you guessed the latter, you're right.
Premium Energy Holdings, LLC out of Walnut is the mastermind behind this project which begs the question: has the company ever met the Eastern Sierra?
The application went to the FERC in late March. The cynics at last week's Inyo County Water Commission meeting thought the project laughable at best, a scam at worst. One key may be on the final page of the application. The estimate on the cost of the project study is $5 million which would come from Premium's "available funds" and through investors.
None of the local interested parties were directly informed. Mono County found out indirectly, according to Wendy Sugimura, Mono's economic development head. Inyo National Forest Supervisor Tammy Randall-Parker sent a letter last Thursday to Premium reminding the company the "elements appear to be proposed in the John Muir Wilderness" and referring managing director Victor Rojas to the appropriate website.
The Los Angeles Department of Water and Power is not involved, according to Sugimura, nor was it on the list of interested parties. That omission was probably a mistake since LADWP has had water rights on the Owens River water since 1903.
Premium has developed two alternatives each to be built out in three stages: a series of reservoirs on Wheeler Ridge supplied by water from either Rock Creek, with three reservoirs created by dams in the creek gorge, or the Owens River, again with three reservoirs sitting behind dams in the gorge. Water would be pumped to the Ridge reservoirs, then sent back down to new power plants adjacent to a proposed transmission line. Premium describes the system as a "closed loop."
At full build-out, both the upper and lower reservoirs would hold from 15,100 to 15,750 acre-feet of water.
Premium's application is limited to preliminary studies that include land surveys, test pits and core holes. Temporary access roads to the ridge and both Lower Rock Creek and the Owens River gorges will be required as part of this initial project study.
While the whole project seems far too ridiculous to get through the FERC, it's worth keeping an eye on.