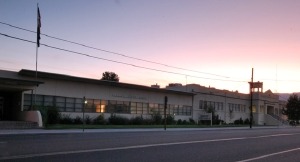 Parking fines, business licenses, facility rentals, water and sewer fees – the City of Bishop charges fees for lots of services. Monday, they planned to hold a public hearing for comment on proposed fees and charges for the new fiscal year.
And, to comply with state law, the Council will consider a Zoning Ordinance amendment to allow for what's called transitional and supportive housing as well as emergency shelter in particular zones without requirement of a conditional use permit.
With the resignation of Bishop Planning Commissioner Ted Gardener, the Council planned to consider appointment of a new commissioner. After advertising and interviews of three applicants, an interview committee has recommended the appointment of Jose Garcia of Bishop.
On a legal issue, City Attorney Peter Tracy planned to update the Council on the recent court decision which upheld the City of Lancaster invocation guidelines. This decision could mean the possibility of a change in the City of Bishop guidelines for prayers prior to the Council meetings.
The Bishop guidelines strictly adhere to no favoritism for any one religion and no mention of specific deities. The City of Lancaster policy is not so limiting.
The Council will also consider approval of sales agreements for city-owned mobile home unit #3 and unit #42 at the Sunrise Mobile Home Park. And, the Council will consider approval of an ice cream vendor, Cindy's Ice Cream. Earlier discussion about vendors was expected at the Council's Study Session at 4pm. The regular meeting starts at 7pm in City Hall.