By Deb Murphy
Lack of housing in Bishop was cited as a challenge in the City's Economic Development Plan, but 15 houses on the 2.75 acre parcel of what has been the Bishop Nursery may not be what potential neighbors think is a solution.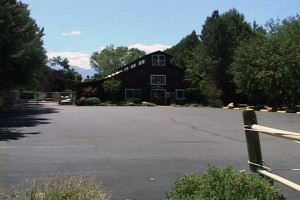 The Bishop City Council held its first Public Hearing on a Negative Declaration (no negative environmental impact) for the Kingston Subdivision tentative tract map and heard eight residents of Rome Drive and Home Street outline a list of negative impacts. Both City Planning Director Gary Schley and Chief Administrative Officer Jim Tatum told the speakers the public comment would be extended 30 days, to Aug. 15 and that Monday night's hearing was just the beginning of the process. "This is not an attempt to circumvent public input," Tatum said.
The City conducted the Initial Study and Draft Mitigated Negative Declaration.
Terry Tye, a Rome Drive resident, went through a long list of objections starting with poor notification and inadequate information on the planned development. "If this plan called for 10 houses, there probably wouldn't be much opposition," he said. Tye wondered how the Negative Declaration was arrived at considering the habitat currently provided by the nursery operation and riparian habitat along South Fork Bishop Creek, which the declaration indicated was "far enough away" from the development.
Other objections to the Negative Declaration included traffic issues on Home Street, noise, variances on road requirements, identification of 15 houses on 2.75 acres as "medium density" and loss of quality of life for existing neighbors.
The City will hold a second Public Hearing at its Aug. 10 meeting. The Planning Commission will consider a conditional use permit to set aside roadway design requirements at its Aug. 25. Residents were encouraged to submit their comments, in writing, to the City. The City Council will make the final determination, according to Schley. The Draft Mitigated Negative Declaration is available on the City Planning Department's webpage (http://www.cityofbishop.com/departments/planning/environmental-documents/)