When it comes to growing marijuana on large hidden farms on public lands, growers don't seem to mind if the land is inside our favorite national treasures.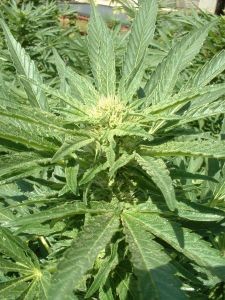 On August 20, a ranger in Yosemite National Park, along with National Park Service Agents, eradicated 4,735 marijuana plants growing in the park.
Millions of marijuana plants are found and eradicated from public lands each year. Another untold number of plants go undetected. In the National Parks, officials say that Marijuana cultivation is the most significant illegal and destructive activity occurring within national parks.
A spokesperson for Yosemite, reports "For national parks, it is not a question of public policy or legalization, it is about the intentional misuse of our most treasured natural resources."
At this site in Yosemite, parks staff removed nearly 400 pounds of fertilizer, 3,000 feet of irrigation hose, and 200 pounds of human trash. The human footprint created by these operations is a direct threat to wildlife, such as bears, which are attracted to the food and other objects that are found in the area.
Officials list the value of the marijuana eradicated in this Yosemite farm at $19 million.