HUMAN REMAINS FOUND ON MT. WILLIAMSON
The Inyo County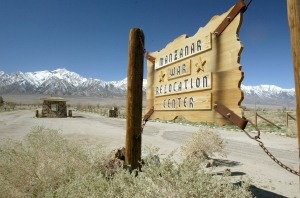 Coroner's office is in the process of identifying the remains of a hiker recovered from Mount Williamson Wednesday, October 16.
Two hikers found the remains October 7 near the far side of the Williamson Bowl, above the sixth lake. According to a press release issued by the Department, high winds delayed the recovery. The California Highway Patrol Inland Division Air Operations transported the remains to the Lone Pine Airport.
The only other clues to the identity of the body included disintegrating shoes and remnants of a belt.
Identification could take months, according to Carma Roper the Department public information officer. If the DNA doesn't match up with a missing person's database, Roper said th
e department would use forensic genealogy, a technique that uses cousins in genealogy databases to identify the remains.
However, there is an assumption the remains are Giichi Matsumura, an internee at Manzanar during World War II who went into the mountains with a group of camp members in mid-1945. According to an Associate Press article, Matsumura separated from the group and never returned to Mansanar.
According to Tyler Hofer, one of the hikers who found the remains, "the way the body was laid, it was lounging as if someone buried the hiker after he or she died." That coincides with an NBC News story describing a group of people from Manzanar who went back into the mountains and buried him at the site. This was a pre-helicopter era with no way to bring the remains from that altitude.
d, a Manzanar National Historic Site staffer said this story needed to be handled with compassion and respect for the family of the deceased.