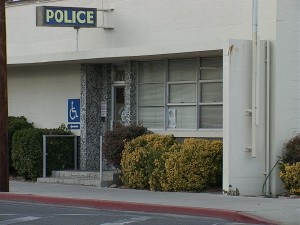 In the face of government money troubles, the Bishop Police Department has left three officer positions vacant. To keep costs down but service up, Bishop Police Chief Chris Carter came up with a new plan. Monday night, Chief Carter offered the City Council an idea that would involve creation of a new position, hiring internally and adding just a part-time position with a savings of some $80,000 a year to the General Fund, according to Chief Carter.
Members of the City Council called the Chief's plan creative and innovative.  They unanimously approved the transformation of a Dispatcher's job into a Police Service Technician position and the internal hiring of a dispatcher to fill that job. The Council also approved transferring a part-time dispatcher into the vacant full-time dispatch job. In the end, the Chief will hire a part-time dispatcher and that's the only new hire.  Three officer jobs will remain vacant.
Chief Carter said that the Police Service Technician, called a Community Services Officer in some towns, can handle a wide range of duties.  He said he and his officers examined Over Time costs, service needs and budget constraints.  The Chief decided the technician was the way to go.  He explained that this person will handle evidence and property control, parking enforcement, towing cars, assisting with finger prints, crime scene processing, traffic control and dispatching, among other tasks.
Chief Carter called the new position a front line support position.  "We wanted to maintain our level of service and at the same time create a savings," said Carter.  He called the new plan fiscally responsible given the current government money issues, and he said it will saving the City General Fund $80,000 per year by avoiding the hire of another police officer.