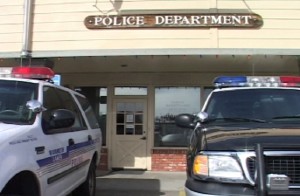 JOINT NEWS RELEASE
MAMMOTH UNIFIED SCHOOL DISTRICT AND MAMMOTH LAKES POLICE DEPARTMENT
December 15, 2012
Like all of you, we are shocked and saddened by the horrific school shootings that occurred in Newtown, Connecticut on Friday and the tragic loss of life.  One cannot begin to wonder what goes through a person's mind that pushes them to the edge to take such violent action on innocent people and in this case, teachers and kindergarten students.  We share in the grief that all our community has for the victims, their families, and the people of Newtown.
This gives us pause and time to reflect on our need to review our own school safety practices.  Mammoth is a small close knit community with open campuses in which we could never fathom an incident similar to this occurring in our own small town.  And yet, the same could be said about Newtown, CT before Friday.  Preliminary reports indicate that the school had sophisticated security and the coordinated response from the first responders was rapid.
This tells us that we all must remain vigilant for the signs of any troubled youth that live in our community.  Our teachers, administrators and school staff pride themselves on building strong working relationships with our students.  We know all of our students by name.  When there are signs of distress in a student's life we have a number of steps that we can take to provide additional support to that student and their family.
The officers of the Mammoth Lakes Police Department also know many of the students and their families.  They are a resource, not only for the schools, but also for families dealing with troubled youth or simply problems associated with raising children in these times.
Over this weekend the principals, local law enforcement and mental health services will continue to discuss the events that occurred this past Friday and be prepared to offer counseling services to our students and their families as we return to school on Monday morning.  Law enforcement and the schools will be revisiting their school security and response plans in the coming days.
The Mono County Mental Health team is available to provide support for students and families and can be reached at 760-924-1740.
Let's keep the families of the lost children and the teachers in our thoughts and prayers during the holiday season.
Rich Boccia
Superintendent of Schools
Mammoth Unified School District
Dan Watson
Police Chief
Mammoth Lakes Police Department