Bishop Police officers have wrapped up their investigation of the bar fight at Rusty's almost two weeks ago. That brawl involved two Mammoth Lakes police officers, the subject of the current controversy in Mammoth and concerns for Town Council members.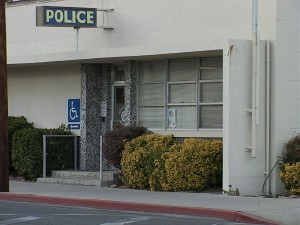 Bishop Police Lieutenant Chris Carter said that interviews in the investigation were completed this week and that the report went to the Inyo District Attorney in recent days.
Sources close to the situation said that Officers Eric Hugelman and Dan Casabian were placed on administrative leave after the bar fight. Police Chief Randy Schienle did issue a press statement admitting that two officers were involved in a fight outside the bar.
The incident became the subject of an Internal Affairs investigation in the Mono DA's office. Results are pending.
Now, the Inyo DA will review the Bishop Police report to determine if Inyo should file charges against either of the two Mammoth policemen.