Here's a marijuana story that started in the Lakanuki Bar in Mammoth Lakes. According to Mammoth Police, at 1:20 Friday morning two officers made a bar check, walked by a man and said they noticed the odor of green, not smoked, marijuana.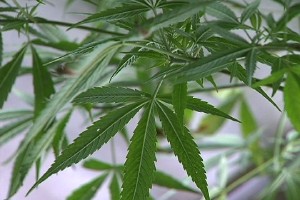 Police said the man gave officers several different stories, including that he was from San Francisco and had arrived at the bar through a ride from a friend, claiming he did not drive to the bar. He gave officers permission to search him. They found no marijuana.
Officers did go to the Village parking lot and found a Nissan Xterra registered out of San Francisco. They saw a backpack on the rear seat. Police said they saw the suspect walk back to the car and return with a backpack. At Lakanuki, officers again smelled marijuana on the man and confronted him.
Police said the man admitted having some marijuana in the backpack. Police said they found about a pound of pot, $800 in cash, ziplock type bags and digital scales. Police arrested Michael Galindo. He refused permission to search the Nissan, saying it belonged to his ex-wife. Police brought out drug detection dog, Brutis, who alerted to the car. With a search warrant, police went through the Nissan and said they found another 4 1/2 pounds of marijuana. Officers said they also found an invoice for over $10,000 worth of hydroponic growing equipment.
28 year old Michael Louis Galinda of San Jose was arrested for possession of marijuana for sale and transportation of marijuana.