Thursday night at about 9:20 pm, Bishop Police were dispatched to East Line street after reports of a large fight involving people described as bikers.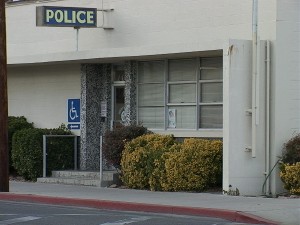 Investigations into who was the aggressor and what caused the fight continue, but Lt. Chris Carter with the Bishop Police reports that officers arrived on scene at Sneden and East Line and contacted three victims. Upon further investigation, Lt Carter explained that the original dispute between the three people and a group of bikers had started at Rustys Bar on Main St.
Sorting out what happened in a brawl is often a tricky task. While two of the three victims were taken to the hospital with minor to moderate injuries, the Lieutenant reports that preliminary investigations seem to indicate the three victims (none of whom was a local resident) may have been the aggressors as there are unconfirmed reports that one of the victims may have kicked or knocked over one of the motorcycles belonging to the bikers.
Most bikers that roll through town these days appear to be fairly benign, retired folks headed out to cruise the local roads, but there was a time when bikers were known for being of a rougher sort. In this case, some reports indicate that the bikers in question may be of the older type. Lt. Carter says the bikers have not been identified, but may have been affiliated with the motorcycle club known as the Vagos.
With additional investigation to sort out this fight, Lt. Carter reports that police are treating the incident as a felonious assault. With one victim kicked while on the ground, Carter says that there may be an assault with a deadly weapon with force likely to create great bodily injury as well.
One victim was treated and released from the hospital. The other was held overnight.