Time after time they are stopped by Mammoth Police, and they are scared. They feel harassed. That was the message from a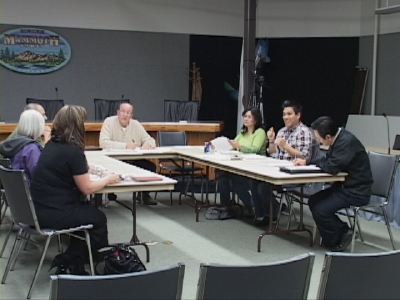 member of the Mammoth Lakes Police-Hispanic Committee after he had interviewed numerous Hispanic employees at local hotels.
Luis Villaneuva, General Manager of the Village Hospitality, sits on the new community committee. He was tasked with interviewing Hispanic employees in Mammoth. He spoke to several who work at the Westin and Juniper. Villaneuva said he personally felt there were no problems but found out many have issues with the MLPD.
Villaneuva said several people told him they feel the police focus on Hispanics "because they don't fight back." He described several scenarios of Hispanic residents driving in Town, stopped by police for no apparent reason and sometimes ticketed. He told of one pregnant woman whose husband had gone to a neighbor to get cans of baby formula. Villaneuva said the woman told him a policeman stopped her husband, made him open each can and dump the contents on the ground but never said why.
Another woman told Villaneuva that she lives by the Rafters and sees a white expedition police car parked and only stopping Hispanics. Another member of the committee said Hispanics complain about a specific police officer they call the ghost or "fantasma", who targets them.
Police Chief Dan Watson, who co-chairs the committee with Ms. America Hernandez, said he wants to talk to some of the employees to find out which were communication problems or other problems. Chief Watson said, "The reason for this committee is we need to know if they feel treated wrongly and that we will listen." The Chief said even if it's a perception problem, "perception is reality." Watson wants more first-hand information. He thanked Mr. Villaneuva for the "wake-up call."