On the law enforcement scene over the holiday, quiet in Bishop and the Owens Valley but Mammoth Lakes was another story. Police report bar fights, large crowds, vandalism and assaults – mostly late at night at the Village at Mammoth.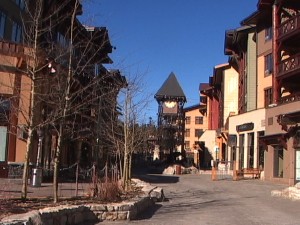 Officers said that they made one arrest. 21-year-old Paul Wentworth of Mammoth was arrested for alleged battery.
Police continue to investigate an incident of petty theft at the Ski Surgeon and they're looking into vandalism to vehicles on Joaquin, plus vandalism to vehicles, mostly broken windows, on Meridian at Little Eagle Lodge.
The investigation is pending into assaults that took place inside the Old Dubliner Bar, according to police. Two people were fighting and some bystanders were also hurt.
Meanwhile, near Shilo Inn police said juveniles set off fireworks and a foot pursuit followed. Officers said the kids had been drinking and were released to their parents.
The town was fairly full of visitors and another big week now expected as we move toward New Year's.