The following is a press release from the Mammoth Lakes Police Department: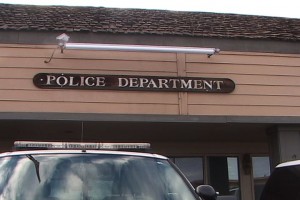 The Mammoth Lakes Police Department will be hosting its third Community Police Academy starting on April 19, 2012. The Community Police Academy is open to community members who are interested in learning about how the Mammoth Lakes Police Department works.
The goal of the Community Police Academy is to form and maintain partnerships between the community and the police by educating residents about the role of law enforcement. Participants will have the opportunity to see the criminal justice system as only an insider could; learn about the day-to-day operations of the department, detectives, narcotics, DUI enforcement, traffic enforcement, police equipment and much more. Participants will also tour the Mono County Superior Court in Bridgeport, tour the Mono County Jail and dispatch center and have hands on experience with police firearms at the police gun range.
Participants must be 18 years of age or older, live in the Mammoth Lakes / Mono County area and be of good moral character. The class will be limited to a maximum of 15 students. Classes will be held every Thursday from 6:00 p.m. to 9:30 p.m., beginning April 19, 2012 and ending June 21, 2012.
Applications are available at the Mammoth Lakes Police Department (568 Old Mammoth Road) Monday – Friday, 8 am – 4 pm. For additional information please contact Officer David Scobie at 760-934-2011 extension 55 or at [email protected]