Mammoth Lakes Repertory Theatre
in cooperation with
Mammoth Lakes Foundation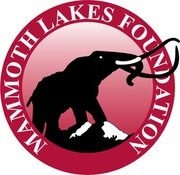 2nd Annual Mono County
Poetry Out Loud
Competition
Saturday, January 28 at 6:00 p.m.
Admission Free
EdisonTheatre
100 College Parkway
(across from Cerro Coso College)
See Students from:
Benton High School
Coleville High School
Lee Vining High School
Mammoth Lakes High School
Support our youth as they
compete for the opportunity to travel to Sacramento and
represent Mono County in the State Competition
Can't attend?  You can make a contribution now to the Mammoth Lakes Repertory Theatre and support this and other cultural enrichment opportunities by clicking here.
Learn More about Poetry Out Loud:
100 College Pkwy
Mammoth Lakes, California 93546