From ICSO PIO, Carma Roper: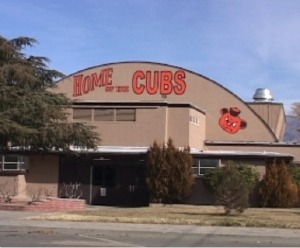 The Sheriff's Office received notification on Tuesday, January 17th of an incident that took place at the Independence Owens Valley School playground on Sunday January 15th.  According to the reporting party, a white pick-up truck with a "You Could Be Famous" decal across the tailgate pulled up next to a small group of children who were playing on school playground equipment.
The driver (a man) began taking photos of the children.  The man reportedly told the children that he was famous and could be seen on TV; and that he could make them famous too if he could take photos of them.  Fortunately there was a chain-link fence separating the children from the vehicle.  The children were reportedly afraid, and notified their parents of the encounter.
The Inyo County Sheriff's office is reminding parents and educators that there is no time like the present to engage in healthy dialog with children about not talking to strangers and safety.
If anyone has information regarding this vehicle, or the driver, please contact the Inyo County Sheriff's Office at 760-878-0383.