With use permits approved for two Medical Marijuana Co-ops in Mammoth Lakes, questions now point to when the new businesses will open.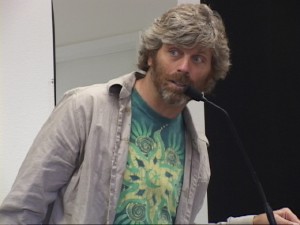 Steve Klassen said he planned to talk with his landlords this week and move ahead with a signed lease and improvements. His location goes in at 94 Laurel Mt. Road. As for an opening date, Klassen said he could not say yet. "I want to get all the pieces in place, and we will open as soon as we can," he said.
Klassen, who also owns and operates Wave Rave Snowboard Shop, calls his new business Green Mammoth. As for the process through the Mammoth Police Department and Planning Commission, Klassen said they all did a "great job. It shows that Mammoth is a progressive, compassionate place," he said.
The use permit approval of his medical marijuana store and that of Robert Calvert did open a new social chapter for the Town. For some, medical marijuana has gained a new respectability. In fact, Klassen was the featured speaker at the Mammoth Lakes Rotary Club luncheon the day after the Planning Commission decision. "We're breaking down the fear," said Klassen who has taken a passionate stance in support of marijuana's health benefits.
Robert Calvert of Mammoth says he will establish his medical marijuana co-op which is called Mammoth Lakes Wellness in a space in the Mammoth Luxury Outlet Mall. He said it was too soon to offer any comment on opening dates and future plans.