According to the US Forest Service says that thanks to a quick response of firefighters from the Inyo National Forest and our cooperators, the Pine Fire is now 100% contained.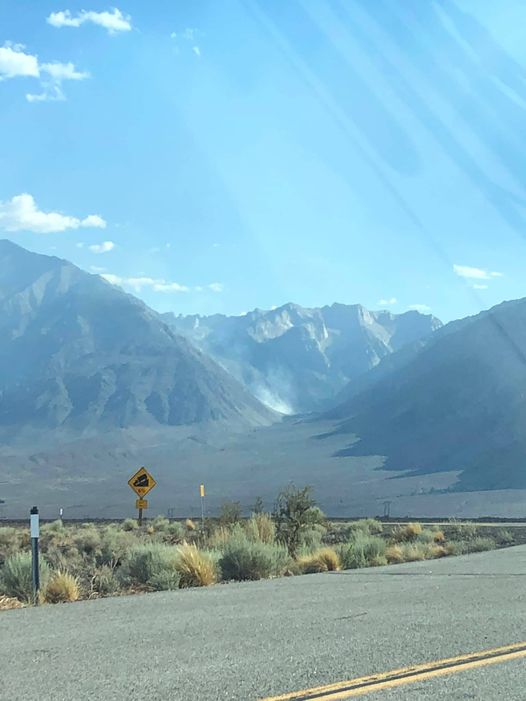 This fire was reported at 3:16 p.m. on July 7, 2021 in Pine Creek Canyon west of Bishop. The fire has been mapped at 24.7 acres and the cause is under investigation.
Four Southern California Edison (SCE) power poles were damaged or destroyed in the fire. As a result, there will be delays for motorists on Pine Creek Road as crews work to repair and replace the poles.
Pine Creek Road gives public access to several wilderness trailheads in the area, including Pine Creek Pass, Italy Pass and Gable Lakes.
Fire Restrictions remain in effect for the Inyo National Forest and Bishop Bureau of Land Management (BLM). Campfires are allowed only in developed campgrounds and recreation sites. A portable stove or lantern using gas, jellied petroleum or pressurized liquid fuel may be used with a valid wilderness or California Campfire Permit in dispersed areas. Smoking is allowed within an enclosed vehicle, building, a developed recreation site, or in an area at least three feet in diameter cleared of flammable material.