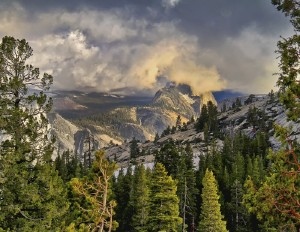 Photo by Edward Nahin
entitled "Glorious Overlook"
This beautiful photograph was taken in Yosemite. It is print No. 3 of 8 and is wrapped on canvas. Size is approximately 21″ x 27″ and the price is $545, with proceeds will benefit ICARE's animal welfare programs. It is on display at the Inyo Council for the Arts, 137 South Main Street, Bishop, California, telephone #'s: 760-873-8014 or 800-874-0669.
Edward is a well recognized nature and wildlife photographer. He and his wife, Patricia, have traveled to countries around the world, including the Arctic, Antarctic and many times to Africa taking countless magnificent photographs of wild animals. Edward participates in local photography activities and leads photographic tours in the Eastern Sierra. Both Edward and Patricia make prints using archival quality inks and papers.
Lisa Schade
ICARE (Inyo County Animal Resources & Education)
P.O. Box 76; Bishop, CA 93515
Telephone: 760-872-3802
www.ICAREforPets.org