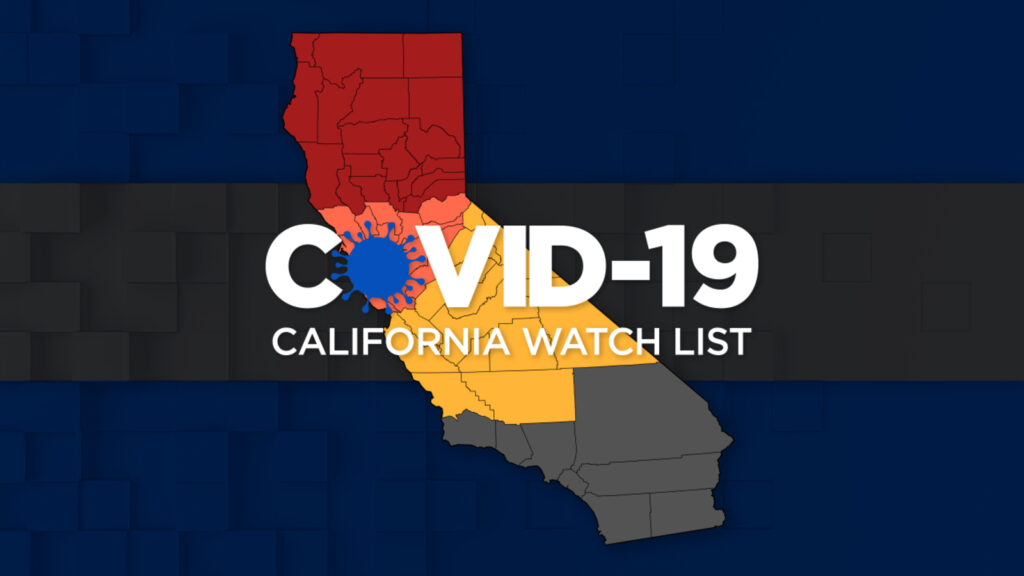 By Deb Murphy
Both Inyo and Mono counties moved quickly down California's road to recovery from COVID-19, maybe too quickly. With economies dependent on tourism and travel to the Eastern Sierra on the rise, traffic to the area has picked up despite a travel ban still in place.
Now, both have seen an uptick in positive tests. Mono County was put on the State's watch list, forcing businesses to retreat to outdoor dining and other restrictions. As of Wednesday morning, Inyo joined its neighbor on that list. The spike in Inyo County is linked to the Bishop Care Center.
The Eastern Sierra is going backwards.
"The only immediate impact" of getting off the list, Dr. Tom Boo, Mono County's Public Health Officer, told the Supervisors Tuesday, "is with the schools. They can open when they have been off the list for 14 days."
Other than that one specific, neither Boo nor Inyo's PHO, Dr. James Richardson could tell their respective Supervisors what getting off that list would look like. According to Boo, once you're on the list, everything stays closed. "There may be modifications next week," he said. "They're (the State) is looking at the metrics but there's nothing concrete now."
Boo and Richardson stressed the importance of more testing with quicker results to facilitate contact tracing. "We have to stay one step ahead of the transmission," Richardson said. "We need rapid home testing."
Richardson noted elements that distinguished COVID from other flu spreads. There can be a high percentage of asymptomatic cases who, in turn, can cause case spikes like those in both counties. Another COVID characteristic is the possibility of a super spreader with a large virus load spreading the disease like wildfire. Nationwide there have also been reports of large gatherings resulting in a high percentage of positive tests.
The one take-away from both Board meetings: get used to wearing a mask and socially distancing. With the conventional flu season anticipated this fall and winter and vaccine development still part of an undefined future, COVID will be a part of our lives for a while.