PETS of the WEEK – December 7, 2011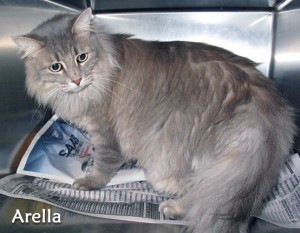 ARELLA is a healthy, affectionate female cat. She was adopted as a kitten
from the Inyo County Animal Shelter 4 years ago. Her adopter can no longer
care for her. Imagine sweet Arella's shock to find herself in a stainless
steel cat cage once again! She really needs a "forever home" this time
around.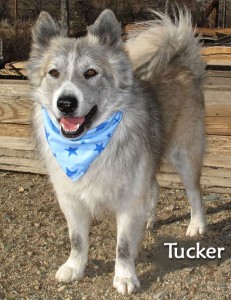 TUCKER's owner was deployed to Italy, leaving this sweet Australian
Shepherd/Husky mix homeless. He is a calm, medium sized pooch, about 40 lbs.
Want to help a serviceman? Then please give Tucker a second chance.
The Inyo County Animal Shelter has an amazing selection of adorable cats and
lovable dogs. Please adopt one today. Visit in person on County Road in Big
Pine or on-line at www.ICAREforPets.org. HOURS: Tuesday thru Friday, 10 am
to 3 pm, Saturday and Sunday 11 am to 4 pm (closed Mondays). Phone
760-938-2715. Photos by Lisa Schade of ICARE