Mammoth Lakes Tourism press release
Mammoth Lakes, Calif. (September 12, 2016) — Fall is right around the corner and the Eastern Sierra is primed to own the season with Outside on the Eastside, a colorful fall celebration of arts, culture and recreation.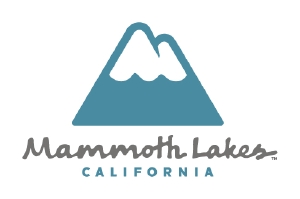 A concentrated effort to pull together all of the events, activities and happenings going on in September and October, Outside on the Eastside is meant to provide one, cohesive message that Mammoth Lakes is alive with activity in the fall.
From now until the first snow, residents and visitors can tap into a variety of activities and events that capture the essence of fall in the region, all while enjoying the beautiful fall colors that the area has to offer. Mammoth Lakes Recreation, Mammoth Lakes Tourism, Mono County Tourism, and KMMT/KRHV are among the partners helping celebrate this season.
MLT is putting 25 percent of its budget into a fall campaign, which will attract visitors to the area. MLR, Mono County and KMMT/KRHV have been working hard locally to coordinate a calendar of fall events and get the word out about Outside on the Eastside making it clear that the thought of fall shoulder season is a thing of the past.
With the extra effort going into fall promotion, local businesses may want to consider staying open for all, or a portion of the time when they usually close their doors in the fall season. As has been discussed in many local forums, attracting the visitor to town is only one piece of the equation.
We need to give them a great experience once they are here, and closed doors are not welcoming. If you are a local business owner, please contact the Mammoth Lakes Chamber of Commerce ([email protected]) to let them know what your fall operating hours will be so they may put together a master list, which can be shared with visitors via MLT's channels.
For more information about Outside on the Eastside, and to see the full calendar of events visit: www.VisitMammoth.com/Fall-Colors.
Follow the celebration on your social media channels with #SierraFallColors and #OutsideontheEastside