INYO COUNTY – Caltrans will begin construction on the Pedestrian Safety Project in Inyo County next week in the towns of Big Pine and Lone Pine. Crews will upgrade signals and install flashing beacons at intersections and crosswalks at the following locations starting Monday, April 12:
·      In Lone Pine at the intersection of U.S. Highway 395 and Whitney Portal Road
·      In Big Pine at the intersection of U.S. Highway 395 and W. Crocker Avenue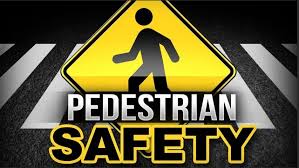 A Rectangular Rapid Flashing Beacon, which is a pedestrian-activated, high-frequency flashing light, will be installed at the existing crosswalk at W. Crocker Ave. in Big Pine. As crews will be installing the beacon next week, drivers can expect lane and shoulder closures Monday through Friday.
On Tuesday in Lone Pine, crews will install an Accessible Pedestrian System (APS) to the existing signalized intersection at Whitney Portal Road. The APS will provide audio feedback for pedestrian crossings. No lane closures are expected.
Construction is scheduled to begin in Bishop by the middle of June at these locations:
·      U.S. Highway 395 and E. Elm Street
·      Route 168 W and Edward Street


Drivers are asked to be attentive to workers on the highway, slow for the cone zone and move over whenever possible to give additional clearance. Be Safe and Be Work Zone Alert!
For more information about Caltrans District 9 projects, please visit: http://www.dot.ca.gov/d9/projmgt/projects.html
…and follow us on Facebook (Caltrans District 9) and Twitter (@Caltrans9).
To assist in planning your commute, view live traffic conditions using QuickMap: (http://quickmap.dot.ca.gov/)
For those with sensory disabilities requiring alternate formats (i.e. Braille, large print, sign language interpreter, etc.) and those needing information in a language other than English, please contact Christine Knadler at 760-872-0676 or TTY 711.