Press release
Mammoth Lakes, Calif. — The Mammoth Lakes Chamber of Commerce and Mono County Economic Development are kicking off the countywide Peak Performance Program (PPP) Dec. 14-15, 2015 with customer service expert and motivational speaker, Murray Banks.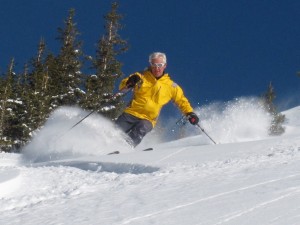 The Peak Performance Program is a FREE customer service-training program for local employees and managers throughout Mono County that incorporates a web-based educational tool designed to develop skill sets and build an in-depth understanding of why and how exceptional customer service is so important. The program also includes interactive events, featuring noted influential and education speakers, such as Banks.
The goal of the PPP is to make exceptional customer service the norm for all of Mono County.
As a speaker and trainer since 1984, Banks has created a niche with custom tailored keynotes. While all speakers aspire to personalizing their presentations, Banks developed that skill as an educator, teaching at every level from grade school to graduate school. His ability to identify the needs of each student and zero in on best practices for their learning have served him well in researching an organization, reading his audience and creating an interactive presentation.
In addition, he's a 3-time World Champion skier splitting his time between Stowe, Vermont and Crested Butte, Colorado, so he's familiar with resort living.
"When you ski or ride, go for it," Banks said. "When you are working, go for it."
Murray's presentation will cover four key points for being Peak Performers in guest and customer service:
Teamwork and collaboration with colleagues
An infectious enthusiasm and positive attitude that affects others
A continuous adaptability to change
The ability to solve problems to make the work environment and our guest experiences, world class.
Learn more about the Peak Performance Program by attending one of Murray's three, free presentations scheduled for Dec. 14-15, 2015.
December 14
June Lake
11:30 a.m.-1:30 p.m. – June Lake Community Center – lunch will be provided, please RSVP with Liz Grans at [email protected] or 760-924-1738
Mammoth Lakes
4-5:30 p.m., upstairs at Mammoth Brewing Company — no host beer available
Please RSVP at: https://www.eventbrite.com/e/peak-performance-program-kicks-off-with-customer-service-expert-murray-banks-tickets-19730827436
December 15
Mammoth Lakes
8:30-10 a.m., upstairs at Mammoth Brewing Company — coffee and muffins provided
Please RSVP at: https://www.eventbrite.com/e/peak-performance-program-kicks-off-with-customer-service-expert-murray-banks-tickets-19730827436