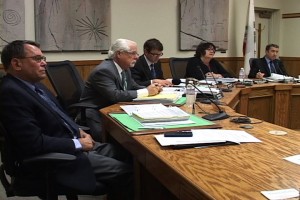 When Inyo Supervisors meet Tuesday, they will hear a request from the County Administrator to extend the contract of Allan Kotin, who consults on the County Office Complex project. The request would add $10,000 to the total amount not to exceed $70,000.
The Board will also consider approval for payments of the County's portion of arbitration costs for the Blackrock 94 dispute resolution with DWP – not to exceed $45,000. About $12,000 has been paid and $9,000 is due.
The Board will likely appoint two people to serve on the Water Commission. The candidates for this appointment are Craig Patten, Sally Manning, Daniel Pritchett, Charles Stewart and James Stroh. The seats up for appointment have been held by Sally Symons and Mike Carrington. If the Supervisors do not break the habit of past years, they will appoint someone who will not shake up the status quo on Department of Water and Power matters.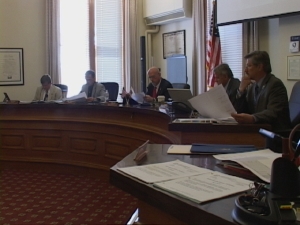 Meanwhile, in Bridgeport, Mono Supervisors will consider approval of a contract for David Anderson's promotion to Assistant District Attorney. His total annual compensation would be $180,073. Anderson has been working as a top level Deputy District Attorney.
And, the Board will consider sending a letter requesting that the California Highway Patrol Offices remain in Bridgeport. The Bridgeport Regional Planning Advisory Committee passed a resolution requesting that the CHP retain its office in Bridgeport. State search parameters for a new office have included other areas and not Bridgeport.
The Mono Board will discuss the County's 2014 Legislative Platform. That Draft document includes guidelines for State priorities which recommend protection of County revenue sources, support of regulation relief in CEQA reform, sustainable funding for State Parks, forest fire protection, protection for local agriculture, efforts to combat illegal trespassing from marijuana cultivation, early Tioga Pass opening and several other priorities.