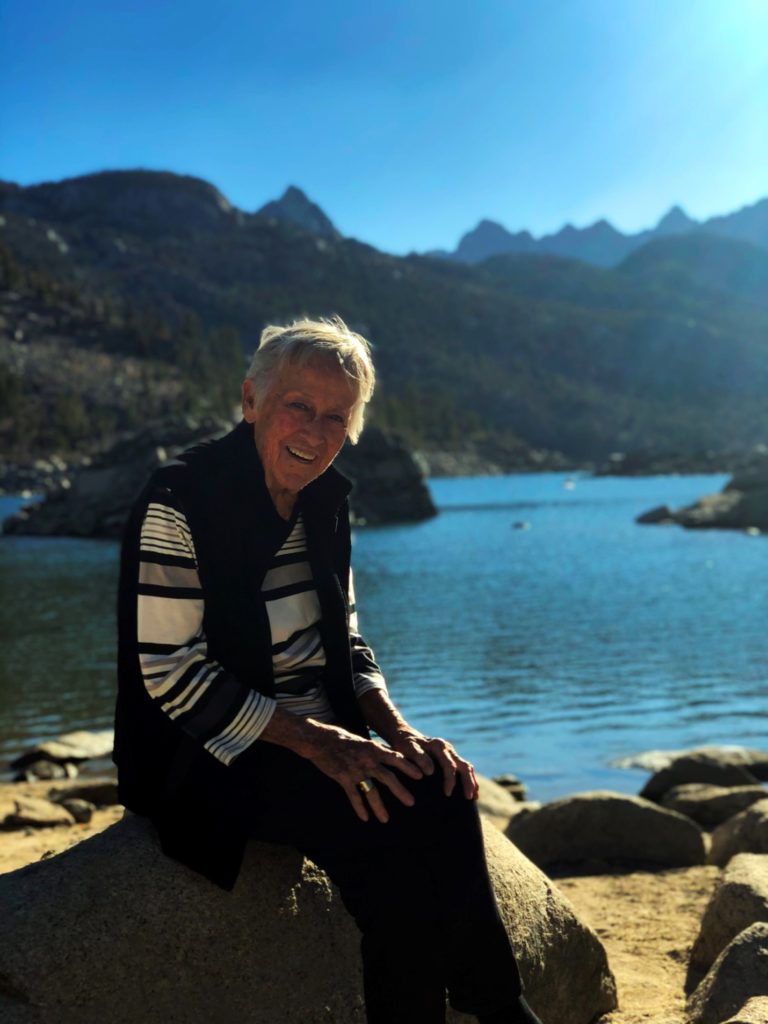 Patsy Lee Hall, age 88, passed peacefully on November 16, 2022 at her home in Bishop, CA. Born in North Hollywood, California, you would typically find Patsy on the beach, a boat, or out having fun in the sun…she was always the life of the party. Patsy truly lived her life fully each day surrounded by family.  Wherever family was, she wanted to be. And as a result, Patsy moved to Bishop more than 25 years ago to follow her daughter, Sheri, and two grandchildren, Kurt and Bryan.
Patsy's main profession throughout her life was bookkeeping, but her true passion lied within her hobbies: crafting, sewing, and especially painting. The works of her skilled brush still ornament the walls of her longtime home and serve as welcome reminders for her love of art. As the years marched on, the paintings slowed and spending time with those she loved became her only wish.
She treasured her family, her grandchildren, and the warm people of Bishop who became her family too. Her unstoppable spirit and contagious smile will be kept safely with those who remain behind; and who proudly serve to ensure that her memory will always live on and never be forgotten.
It's impossible to properly honor all that Patsy accomplished and all those she influenced throughout her life. However, I rest easy knowing that if you had the pleasure to meet her, you know that there is no one else like her and are blessed to have known her.
Patsy is survived by her husband, Nelson Hall, grandson Bryan Smith (wife Colleen), and daughter in spirit, TessAnne Moran-Green.
A graveside service and celebration of life will be held at 12:00PM on Friday Dec 9th, located at the East Line Cemetery. For any contributions to the memorial please address them to the Brune Mortuary located at 325 W Elm St, Bishop, CA 93514.