Lifelong Big Pine resident, Patricia Rae Vance, age 72, born in Bishop, California on June 4, 1944 to parents Norma and Willard Spratt, passed away peacefully on October 29, 2016 at home with her family by her side.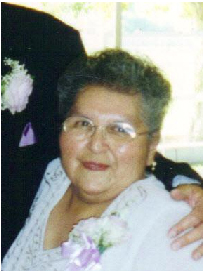 Patricia, known to many as "Patsy" or "Patty", attended Big Pine Schools from Kindergarten through High School and was an avid sportsman who participated in basketball, tennis, and numerous other school programs and activities.
It was during High School that she met and later married her high school sweetheart and best friend, Robert C. "Bob" Vance. She graduated in the spring of 1962 and was married on December 4th of the same year.
Patricia loved the Big Pine community and volunteered in past years as an EMT with the Big Pine Volunteer Fire Department. She was also a very spirited Big Pine Alumni Booster who always helped her children and grandchildren with many fundraisers and school events including the school's homecoming celebrations.
Patricia was also a dedicated member of various service boards and advisory committees, including the Big Pine Paiute Tribal Council, the Toiyabe Indian Health Project Board of Directors, California Rural Indian Health Board (CRIHB), and the Inter-Tribal Council of California (ITCC) Board.
Patricia enjoyed caring for others and worked many years as a CNA at the Big Pine Care Center as well as a Medical Aide at the Toiyabe Indian Health Clinic.
She was also co-owner of Educational Support Services along with her husband Robert; and in her earlier years was employed with the Bristlecone Motel, Glacier Lodge, and the Big Pine Tribe Sierra Springs Casino.
Patricia is preceded in death by parents Willard and Norma Spratt; son Robbie Vance; grandparents Alice and James Spratt, grandparents Anona and Nat Cyrus; great-grandparents Sarah and James Hill; and mother-in-law, Cleo Miles.
Patricia is survived by husband Robert Vance; sister Roberta Hunter and partner Ron Braun; children Patrick Vance and wife Lenna, Paula Thomson and husband Jason, Shari Harris and husband Joseph, Sara Vance and partner Jason Barlow, Jeremy Vance and wife Lynda; foster son Raymond Figueroa and wife Jennifer; grandchildren Robert J. Vance, Brandon Abbott and wife Tawni, Felicia McDonald and husband Michael, Jonithen Thomson, Skylar and Tyler Amisone, Kaitlynn, Andrew, and Jayden Barlow, Ashtin and Zander Vance; great grandchildren Paige, William, and Nathaniel Vance, Damon, Jesse, Landin, and Malana Abbott, Allison McDonald, Kamea Amisone and Malia Maxwell; as well as many aunts, uncles, nieces, nephews and cousins.
A celebration of life will be held in Patricia's honor on Saturday, November 19, 2016 at 1:00 pm at the Alan Spoonhunter Memorial Gymnasium in Big Pine; a private burial will be held at a later date.
In lieu of flowers, donations can be made to support the Big Pine Unified School District Athletic Program or to the Big Pine Little League Baseball Program.