PATRICIA (Pat) TURNER
November 1, 1943 – May 2, 2018
Pat passed away May 2, 2018, at Northern Inyo Hospital, Bishop, CA.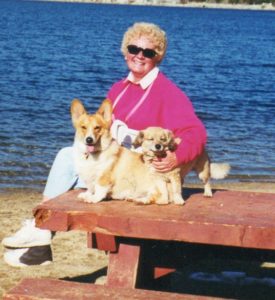 She is preceded in death by her parents and brother, Neil Turner. She is survived by sister-in-law Rosemary Turner and family cousins.
Pat was born and raised in Pasadena, CA, graduating from Pasadena High School and Pasadena Junior College. She worked in sales at major department stores in the Pasadena area until moving to Bishop to help care for her aging mother who had retired to Bishop.
Pat loved animals and her pet dogs. She always rescued a dog to love and care for. She, her mother and good friend of 22 years, Bill Hines, loved the High Sierra country taking walks, enjoying nature and the outdoors.
Pat worked part time in Bishop in her earlier years at the U.S. Forestry Service, Wild Iris Family Counseling & Crisis Center and was secretary for Schat's Bakery.
At Pat's request, there are no plans for a funeral or memorial.