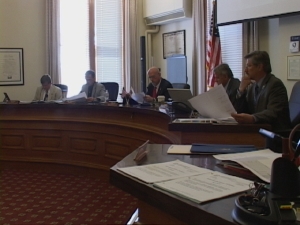 Mono County Presses State for Overdue Funds  (Press Release)
Board approves invoice for over $645,000 in past due Property Tax In Lieu Funds
Mono County, Calif. – On Tuesday, November 12th the Mono County Board of Supervisors approved an invoice to the State of California for past due amounts, penalties and interest dating back to 2002- 2003. This invoice is regarding delinquent California Payment in Lieu of Taxes (PILT) on Department of Fish and Wildlife (DFW) properties and is in the amount of $645,544.32, with $195,000 potentially going to the County General Fund should the State pay the overdue amount.
Mono County Board of Supervisors Chair Byng Hunt commented, "Mono County joins 35 other California Counties with past due amounts owed in an awareness campaign lead by Rural County Representatives of California (RCRC). Receipt of this past due money would help Mono County address important and necessary fiscal needs."
The Board has written a letter to Governor Brown, requesting that he include in the 2014-2015 State Budget payment of delinquent monies owned to Mono County, as well as the resumption of annual PILT payments as required by law. Fish and Game Code Section 1504 specifies that when income is derived directly from real property acquired and operated by the State as wildlife management areas, the DFW shall pay annually to the count in which the property is located an amount equal to the county taxes levied upon the property at the time the title was transferred to the State. These PILT payments are intended to offset adverse impacts to the county property revenues that result when the State acquires private property for wildlife management areas.