News release from Mammoth Community Water District
MCWD Offers Account Holders an Opportunity to Go Green with Paperless Billing
Electronic bill delivery is free and convenient!
MCWD now provides customers the opportunity to receive their monthly bills
electronically as an alternative to paper bills. Enrolled customers will receive an email
with their current bill attached at the beginning of each month.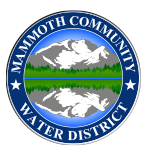 Signing up will allow customers to view their bill, link to a payment page and access billing history online 24/7. The electronic bill is an exact copy of the paper bill. Enrollment in online billing also provides access to current water usage tracking and provides the option to receive leak/high usage alerts.
Customers can use this new service to:
 Go green by eliminating the need for a printed bill and envelope
 Conserve water by tracking daily water usage and receive high usage alerts
 Enjoy the convenience of enrolling in auto-pay which will automatically deduct the full
amount of their bill from a checking account
 Make a secure and private payment using debit card, credit card or your bank's bill pay system.
Enrollment is easy, go to https://www.onlinebiller.com/mammothcwd/ or visit our
website www.mcwd.dst.ca.us and select the button "Online Billing."
To ensure the security of the enrollment process, you will need your account number, service address, and enrollment pin, all of which are located on your most current bill! Questions?
Please contact MCWD at 760-934-2596 or email [email protected]
Reduce Paper Waste, Conserve Water, Protect Mammoth.