21-year-old Evan Taylor of Palmdale was arrested by Mammoth Police earlier this month for possession of a stolen cell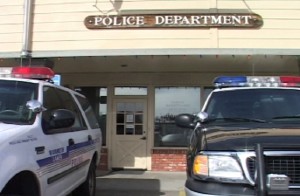 phone and for public intoxication. Taylor, a seasonal Forest Service employee in Mammoth, called Sierra Wave to explain that what happened was the result of having too much to drink, he said. The young man said he never meant to take anyone's jacket or phone.
Police had taken a report from a woman who said someone stole her jacket and iPhone from a Mammoth Lakes bar. She called the phone and said a man answered. Taylor confirmed that he had been given a ride home to Forest Service housing after leaving the bar. He thought he had picked up his own jacket, but then he heard a phone ringing. He answered it and tried to give the woman directions to his location.
Confusion followed and police finally found Taylor on Main St. with the woman's phone. That's when he was arrested. Said Taylor, "I took the jacket by mistake. I had too much to drink." He said he went through the court process, pled guilty to public intoxication and no contest to receiving stolen property. "I made an effort to give it all back. It was a mistaken," said Taylor.
He added that the charges would later be taken off his record if he stays out of trouble. Taylor said he wanted to get his side of the story out and didn't want it to reflect badly on the Forest Service.
What did he learn? "I've learned that there's a great responsibility. You can drink too much. I was a newly turned 21. I learned to drink responsibly and don't let things get out of hand. I just needed to own up to this," said Taylor, who moved back to Palmdale to attend school.