Sierra Wave received this Press Release from Jonathan Hess at Paiute Palace Casino :
THE NEW 395 BAR & GRILL IS OPEN !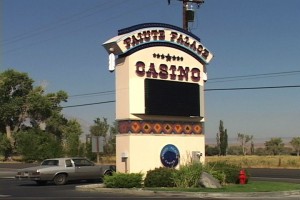 Serving hot and delicious favorites for breakfast lunch and dinner, the 395 Bar & Grill is now open and ready for hungry customers. Situated in the former TuKaNovie Restaurant space, the family friendly and newly customized 395 Bar & Grill offers hungry customers a great selection of ALL DAY hot breakfast items, made to order sandwiches and burgers and fresh Mexican food. Customers can create their very own individualized whole pizzas with a variety of fresh ingredients from the Pizza Board, which also features specialty pizzas and pizza by the slice.
Customers and people in the community should keep a look out for coupons in local ads for FREE SLICE
SATURDAYS.
The 395 Bar & Grill is located inside the casino and has plenty of seating, easy ordering, great food and GREAT PRICES. The Paiute Palace Casino is proud to offer this new experience for hungry patrons while the casino moves full steam ahead with its new expansion, slated to open around September 2020.