With future plans to double their power generation at the Mammoth Geothermal Plant, Ormat Technologies confirmed this week that they had acquired the interest of its partner in the Mammoth operations for $72.5 million.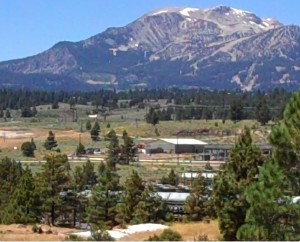 Ormat had equally shared interest with Constellation Energy in Mammoth Pacific outside Mammoth Lakes. The operation, started in the 80s, now includes three plants and generates 29 megawatts of power from geothermal energy. Ormat Director of Policy and Business Development, Paul Thomsen, spoke to us from their Reno, Nevada headquarters.
Thomsen said that no immediate changes will take place as a result of Ormat's acquisition of Constellation Energy's 50% interest, but he said that sole ownership will make it easier to explore and develop other geothermal resources. Thomsen said Ormat Technologies has been in business since 1965 and has capitol for development. He said they like the Mammoth operation and hope to double the 29 megawatt output.
Thomsen pointed to Ormat's Steamboat facility in Reno where they increased a 40 megawatt geothermal operation to 100 megawatts. He said that the company also designs and manufactures equipment and produces a total of 414 megawatts of geothermal power in the United States in addition to involvement in operations worldwide.