The logical end game of a town that never grew – Independence is surrounded by DWP-owned land and has lost government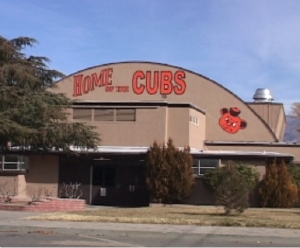 offices and enterprises over the years along with population. Now, school officials say it appears they will not meet legally required average daily attendance to maintain a school district.
Owens Valley School Superintendent Joel Hampton sent out a letter to Independence residents to give them the rough news. Hampton had earlier commented that State Education Code requires an average daily attendance of 11 in the high school or the entire district could be closed down and resources given to another district.
The resources are not small. The Owens Valley School District revenue amounts to a reported $1.7 million. This week, school officials in Lone Pine and Big Pine met to consider unification with Owens Valley. The County School Board decided to look into unification.
Superintendent Hampton said in his letter that he hopes residents of Independence will let their opinions be heard by those who will make the decisions.
Unification meetings still ahead include one at Owens Valley School Multipurpose building January 19th and three meetings at the Inyo County office of Education 555 S. Clay St. in Independence. All meetings start at 6pm.
(See Letters to the Editor for opinion on this issue)
Written comments can go to:
Joel Hampton, Superintendent
Owens Valley Unified School District
P.O. Drawer E
Independence, CA 93526
Dr. Terrance McAteer,
Inyo County Superintendent of Schools
166 Grandview
Bishop, CA 93514
County Committee on School District Reorganization
166 Grandview
Bishop, CA 93514