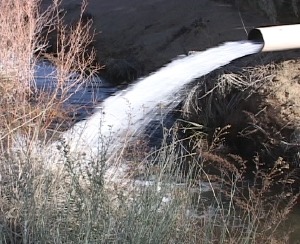 PRESS RELEASE
The Owens Valley Committee Presents
There It Is – Take It!
Owens Valley and the Los Angeles Aqueduct, 1913 – 2013
The Owens Valley Committee invites you to a lecture and social event at the Mountain Light Gallery in Bishop, from 5-8 pm on Saturday night February 23ed. Enjoy hors d'oeuvres, beverages, live music and a silent auction to help support OVC. Suggested donation of $10 at the door.
Kim Stringfellow, creator of the "There It Is – Take It!" self-guided car audio tour through the Owens Valley will be the speaker. The audio tour along Highway 395 examines the controversial social, political and environmental history of the LA Aqueduct system. Kim is an Associate Professor in the School of Art, Design, and Art History at San Diego State University. You can listen or download the audio tour for free at www.thereitistakeit.org.
For more information about the event, check the OVC website, www.ovcweb.org, or call Mark Bagley at 760-873-5326.