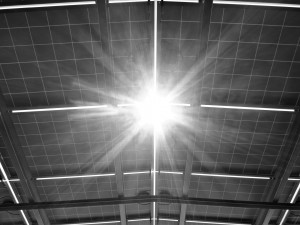 Owens Valley Committee Annual Event Hosts Bill Powers of Solar Done Right (press release)
The Owens Valley Committee (OVC) is pleased to announce that its annual fundraiser, this year on World Water Day, will feature a lecture by Bill Powers of Solar Done Right.
Solar Done Right (SDR) is a coalition of engineers, biologists, and land activists who view with concern the rush to develop our few remaining wild lands for industrial solar energy.  SDR advocates for reduced demand, point of use generation, and large-scale production in the "built environment."
OVC leaders contacted Powers after noting widespread alarm over proposals to convert Owens Valley wild lands to industrial zones for large-scale generation of solar and wind power.  Many of these lands contain unique cultural, ecological, and aesthetic resources which would be seriously compromised by industrial-scale development.
Powers is an expert on distributed solar power generation, and argues that a distributed system is not only environmentally preferable, but also less costly and more democratic than remote industrial-scale solar.  "The U.S. could greatly expand the direct involvement of individuals and communities in renewable power generation…and accomplish the dual goals of improving the economy and improving the environment by prioritizing the deployment of distributed PV."
Powers also believes that such a system is a viable way to meet most of our electrical energy needs.
The OVC lecture and social event will include hors d'oeuvres, beverages, live music, and a silent auction, and will also feature the world premiere of an OVC promotional video done by Bishop production company Bristlecone Media.
Saturday March 22, 2014 at the Mountain Light Gallery, 5-8 pm.   106 Main St., Bishop, CA.   Suggested donation $10 at the door.