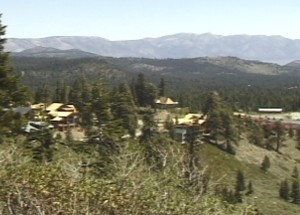 Jamie Gray  Town Clerk,
Dave Wilbrect Town Manager,
I write this morning because of a friend who called and notified me of the recent precedent setting case of  law. The suit appeared as the City of Costa Mesa in an attempt to save money by outsourcing services to private companies. As it turns out State law prohibits the city of CM or one like ours (General Law) to fire or layoff city employees in order to contract out for the same services to a private company. This friend prompted me because I have been discussing with him the Bankruptcy, corruption , and shenanigans of the Town. This precedent setting case appears to  prohibit certain current  proposed actions by the town.
He said as a Lawyer ,that it looks the your Town is walking into another 

loser

 of a landmark lawsuit at your expense. John Veruck stated such so eloquently at a recent council meeting that "

we are good at losing at least we are consistent

" Am I surprised at this no, not at all. Am I disgusted to the point that I cannot stomach it and I want to vomit? Yes. 
In a recent email to me from  Councilman Rick Wood he stated that " 

Please stop sending me emails I cannot stomach what you say

" Well Mr. Wood , like wise 

touché!

  I think the constituents of this town cannot stomach  the decisions of you or the rest of this corrupt government and council anymore. 

Rick you and Eastman were on council when many of those salaries were approved and yet you want to maliciously do away with them.  I do not see how you folks can sleep at night.

To hear once again the town using illegal tactics to obtain an end result. This precedent case was published many months ago. It is the law of the land and you all knew it many months ago yet you continue your arrogant ways.  When are you folks going to learn. To continue voting on the new restructuring plan in the light of the supreme court's refusal to hear the appeal would be reckless and probably subject to litigation. I don't understand why you want to decimate the current staff and yet retain those High priced managers. It is my opinion that all of you and your actions are dishonest, arrogant, deceitful, devious, underhanded, and corrupt just to name a few.
It appears that one city employee of Costa Mesa has committed suicide apparently due to the shenanigans of his citiy's attempt of outsourcing.
You folks are destroying our town and our way of life. Many have spoken recently of recalls and petitions. I have not seen one yet however I would think someone is going to get one going. You folks might have just tipped the scale for me to sign one. I will wait patiently to see how you folks handle this new mess.
Keep up the great work you are doing. 🙁
Regards,
Martin Kleinbard
Mammoth local
PS: You folks still have time to steer in a more responsible direction. Let's all hope you will.
The preceeding is/was an opinion of the Author! An Act of Free speech.