A year ago, the Inyo District Attorney filed charges against four people in connection with a fight at Rusty's Bar in Bishop. Two Mammoth Police Officers faced disturbing the peace charges in this case. District Attorney Art Maillet refused to provide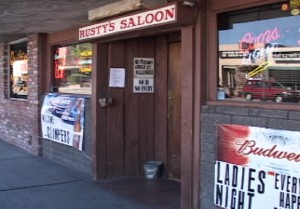 KSRW with the disposition of these cases, but Inyo Superior Court did give us public information on the outcomes.
Cody Coffman of Bishop pled no contest to a charge of disturbing the peace and was fined $464. Kehley McKenzie of Bishop was charged with disturbing the peace and misdemeanor battery. She went to a jury trial and was found not guilty.
After that trial, in mid-July of this year, Mammoth Police Officer Eric Hugelman, who was later terminated from the department, was at first granted deferred prosecution but then the District Attorney filed a motion to dismiss charges instead. That motion was granted. So, all charges against Hugelman were dismissed.
Mammoth Police Officer Dan Casabian pled no contest to an infraction of disturbing the peace. He was fined $369. That was in January.
These cases were elevated to high profile because of the reported involvement of two police officers. They were both placed on administrative leave initially. An internal affairs investigation led to the termination of Officer Hugelman. Officer Casabian received discipline, according to former Police Chief Randy Schienle. Appeals by both officers are pending.