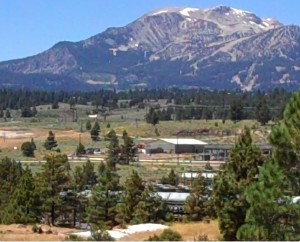 A reminder from John Wentworth and the Mammoth Lakes Trails and Public Access organization that the next in a series of Mammoth Trails meetings will take place Thursday, April 24 from 5:00 – 7:00 PM at the Mammoth Lakes Library.
Following up on the last meeting and a presentation by Patrick Hayes of the Mammoth Community Water District, Charlene Wardlow of ORMAT from Reno will present "Geothermal Development of the Long Valley Caldera".
There has been much public discussion recently regarding ORMAT's proposed Casa Diablo IV project north of Mammoth near Shady Rest. Also up for discussion Thursday the Summer of Stewardship 2014 – partners and sponsors – and the Mammoth Lakes Trail System website.
At the next meeting on May 8, Debra Schweizer of the Inyo National Forest will be speaking on the status and "next steps" for the Inyo National Forest Plan Revision Process, which has been temporarily suspended. Mono County is sponsoring these public discussions.