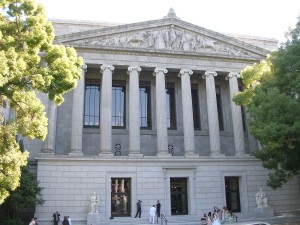 Lawyers who represent the Town of Mammoth argued again Monday in Sacramento that their appeal of the Hot Creek lawsuit and $30 million judgment should be granted. This time lawyers feel more optimistic than they did after the first oral argument in October.
Town Attorney Peter Tracy told us that he did speak with the lawyers who represent the town after the arguments. Tracy said in attendance at the court were three lawyers from the firm of Morrison and Forrester and the new Town of Mammoth attorney, Andy Morris of Best, Best and Kreiger. Tracy said that firm's appellate specialist also attended.
Peter Tracy said, "I spoke with them. They said the argument went a lot better." Tracy described the judicial response as more even handed. Tracy said the justices focused more on the issue of exhaustion of administrative remedies. The Town argues that Hot Creek developers did not exhaust the remedies they had through the Town of Mammoth processes.
During the last argument in October, lawyers described the justices beating them up with hostile questions. This time, they said, things went more smoothly. Peter Tracy said that there is a sense among all involved that the judges will take a month or two to make their decision since they have a number of issues to consider. The justices can legally take 90 days to issue a decision.