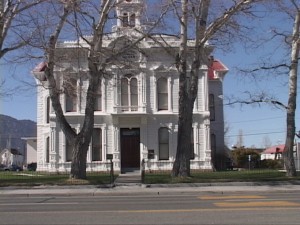 One possibly good point about the severe lack of snow this year, Caltrans could open Highway 120, Tioga Pass much earlier than usual, maybe even right now. The Mono County Local Transportation Commission wrote a letter to Caltrans and Yosemite National Park with that request. The Mono Supervisors planned to talk about that at their meeting today.
The letter was sent out last month following the LTC meeting. That letter says that the Commission, which is made up of Mono County and Town of Mammoth officials, appreciated the opening of the June Lake loop but were concerned with the status of Tioga Pass. Officials noted that two winters back, Highway 120 remained open during the similar low-snow periods, "providing an economic stimulus to communities."
The LTC letter goes on to say that "Given the devastating impacts the lack of snow is having on the Eastern Sierra economy, any assistance that Caltrans and the National Park Service could provide in opening Highway 120 and the Tioga Road would be greatly appreciated." Officials may have an update on that January request.
The Board may approve comments on the proposed rules and critical habitat designation for the Greater Sage-Grouse and also listing as a threatened species. A proposed letter to the U.S. Fish and Wildlife Service says Mono County is unique with mostly publicly owned lands and more restrictions on privately owned lands could hurt. The letter also points to potential cumulative impact with possible critical habitat designations for two types of frogs and a toad.
The letter says, "Restrictions on such a high percentage of private lands, 82%, from which the County derives 45% or $16.2million of the General Fund budget through property taxes, coupled with major impacts to the two biggest economic sectors – tourism and agriculture – is an unthinkable 'double whammy' for a small, rural county like ours to absorb." The County letter also says listing and protections for the Sage-Grouse are not warranted.
In other matters, the Board will consider guidelines on the use of the County Seal and Tourism Logo. They will also engage in an Energy Policy workshop.