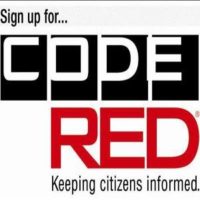 This message came from Sheriff Braun's office on Facebook as apparently more than a few irate county residents were very upset about the 6:15 am Code Red notification call sent to test the system went out to all that had signed up for it. (Well, it was a Friday the 13th.)
(From the Mono County Sheriff Office Facebook page)
6 am Update: Clearly the administrator from CodeRed / OnSolve made a mistake and set the Test Message Launch for 9 am Eastern instead of Pacific. We sincerely apologize for the early wake-up calls, texts and emails.
*CodeRed will be doing an All Call Campaign*
Tomorrow, November 13, 2020, Mono County, CA will be conducting a performance test of the system at 9:00 am, contacting everyone in Mono County who is currently in the emergency database. Receiving a test message will assure that residents will receive a message when an actual alert is issued by Mono County officials. Residents who have not enrolled to receive emergency CodeRED notifications or did not receive a test message, should immediately visit
monosheriff.org
website and click on CodeRED, under the resident's section to enroll.