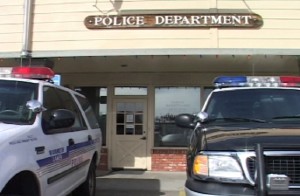 MLPD Offers New Service to the Public
The Mammoth Lakes Police Department (MLPD) recently entered into an agreement with Police Reports, US to expand public service to allow individuals involved in traffic collisions to purchase a copy of the report on-line.  Traffic Collision reports can be purchased for $10 by either coming in to the police station, calling, writing, e-mailing, or purchasing on-line.  There will be an additional $5 fee if the report is purchased on-line.  Copies of traffic reports may be purchased by individuals involved in the collision, their insurance company representative, or their attorney.
To purchase a traffic report on-line, go to the MLPD's website "mammothlakespd.org" and go to the link for purchasing traffic reports on the home page.
At some time in the future, crime reports will also be available on-line for the additional fee.
The MLPD has also implemented a Facebook page.  Current events, crime prevention messages, news releases and other items of interest will be posted.  Go to the Mammoth Lakes Police Department and "like" us and you'll receive these updates.