After an intricate investigation, a former Mammoth resident has pleaded to charges related to a hit and run accident that left another man with life-threatening injuries. The victim did survive and the man charged with the hit and run, Chris Elston, has now been sentenced.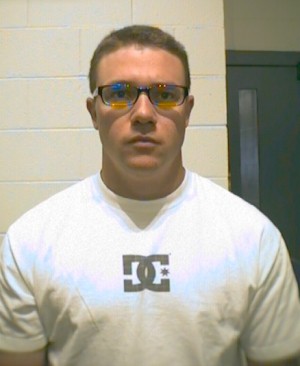 Shortly after midnight on Sunday September 30th, 2007, a 21 year old male was struck by an unknown vehicle while walking down Main Street, sustaining serious head trauma. The victim did recover but with some possible long term health effects from the injuries. In a grim twist of small town fate, the victim was a former roommate of the accused.
With witness reports and reports from concerned citizens, Police say they were able to identify a suspect and suspect vehicle, a blue Jeep Wrangler. The vehicle was located at the suspects parents house in Murietta, police explained.
Next, investigators worked to match paint chips found at the scene of the accident, with the suspect vehicle. It was four months after the accident before authorities had enough evidence to charge 26-year-old Chris Elston with felony hit and run resulting in serious or permanent injury.
On TV, the crime lab would have this case wrapped up after the commercial break, but out here in reality, the process takes time.
Over the course of close to two years, investigators with the Mono District Attorneys office kept looking for additional evidence to tie Elston to the crime. District Attorney George Boothe reports that when the suspect vehicle was found in Murietta, it had been repaired with bond-o and the repair looked to be recent. A new screw, hidden on the right passenger side mirror, appeared to indicate that the mirror had been recently replaced. Further debris found at the scene, indicated that the mirror on the suspect vehicle had hit the victim and been damaged. A call to a car dealer in Carson City confirmed that the debris found at the scene was from a Jeep mirror.
Faced with the evidence left by the damaged vehicle, the District Attorney reports that Elston pleaded no contest to the charge of felony hit and run with serious injury. On Monday July 27th, Elston was sentenced to one year in the county jail, five years probation, and $138,000 in restitution to the victim. Elston is set to surrender to authorities on August 8.