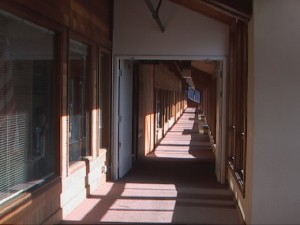 As the March 7th deadline draws near, another Mammoth citizen has pulled papers to run for the Town Council.
Ken Murray, General Manager of the Charthouse in Mammoth Lakes, took out candidacy papers Monday afternoon. We talked briefly to Murray at the Charthouse. He said he has input on "the upcoming few years on what needs to happen in town." He said he thinks the current Council has started some good things, but he would like to add his ideas.
Murray adds to the list of possible candidates that includes Deb Pierrel, Joe Parrino, and John Wentworth. The two incumbents that might seek re-election, Mayor Rick Wood and Councilman Matthew Lehman, have not announced their final plans.
The election is June 3rd. The deadline for filing candidacy papers is March 7th. See the Town Clerk for more information.